Produktbeschreibung
Five Colors Avaliable 66cm Length Bb Clarinet Ebonite Body B flat 17 Nickel Silver Plated Keys
Five Colors Avaliable 66cm Length Ebonite Body 17 Nickel Silver Plated Keys Binocular Bb Clarinet
This B flat Clarinet has five colors for to choose. With 17 keys and binocular design, is can make you play with clarinet more professional.It is easy to play and has a pleasing vibrant feel with a well-centered sound. Its a necessity for music amateurs and professionals.
Features:
– It features B flat and 17 closed holes
– Ebonite body and durable nickel plated keys
– Adjustable thumb rest
– Easy to repair and maintenance
– With exquisite craftsmanship and mature technology, the clarinets emit melodious sound
– Suitable for private lessons, concert band, and orchestra etc.
– This product is packaged with woodwind key oil, mouth piece and reed, cleaning cloth, light and durable plush-lined nylon covered hard case.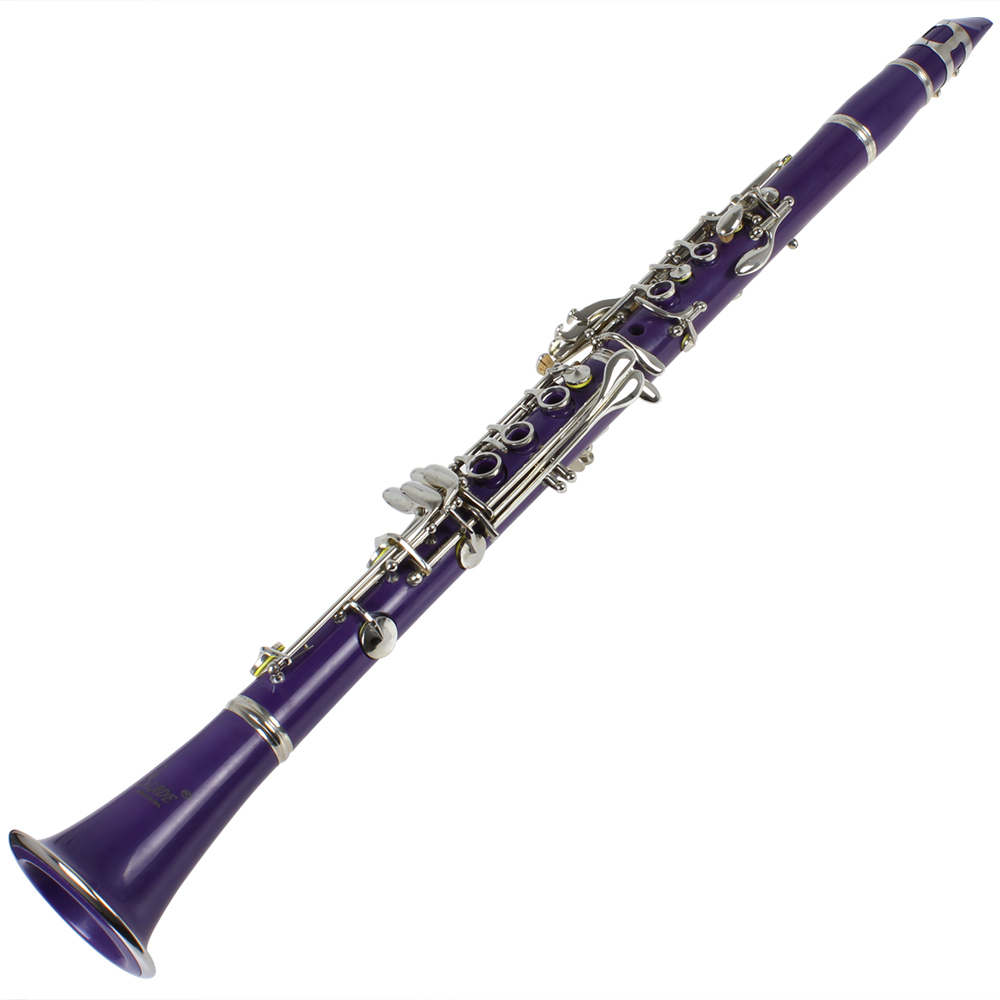 Features:
– It features B flat and 17 closed holes
– Ebonite body and durable nickel plated keys
– Adjustable thumb rest
– Easy to repair and maintenance
– With exquisite craftsmanship and mature technology, the clarinets emit melodious sound
– Suitable for private lessons, concert band, and orchestra etc.
– This product is packaged with woodwind key oil, mouth piece and reed, cleaning cloth, light and durable plush-lined nylon covered hard case.
Material:
– Body: Ebonite
– Keys: Nickel silver plated
Hole: Closed
Quantity of Keys: 17
Length: 660mm
Tone: Bb
Color: White / Green / Blue / Purple / Rose red
Net Weight: 763g
Case Dimensions(L x W x H): 355 x 225 x 130mm
Package Weight: 913g
After Sales Service: 1 Year Warranty
EPC_MIA_613
1 x Clarinets
1 x Hardcase
1 x Woodwind key oil
1 x Cloth
10 x Reed
1 x Manual