Produktbeschreibung
China Bestseller Chinese Bawu,Removable & Adjustable Ebony, Clarinet Reeds Musical Ancient Traditional Instrument
AN INTRODUCTION TO THE Bawu:
THE bawu (SIMPLIFIED; TRADITIONAL; pinyin: bawu; ALSO ba wu) IS A CHINESE WIND INSTRUMENT. ALTHOUGH SHAPED LIKE A FLUTE, IT IS ACTUALLY A FREE REED INSTRUMENT, WITH A SINGLE METAL REED. IT IS PLAYED IN A TRANSVERSE (HORIZONTAL) MANNER. IT HAS A PURE, CLARINET-LIKE TIMBRE AND ITS PLAYING TECHNIQUE INCORPORATES THE USE OS MUCH ORNAMENTATION, PARTICULARLY BENDING TONES.
ALTHOUGH THE bawu LIKELY ORIGINATED IN THE YUNNAN PROVENCE OF SOUTHWEST CHINA, IT HS BECOME A STANDARD INSTRUMENT THROUGHOUT CHINA, USED IN MODERN CHINESE COMPOSITIONS FOR TRADITIONAL INSTRUMENT ENSIMBLES. IT IS TYPICALLY USED AS A SOLO INSTRUMENT, AND IS OFTEN FEATURED IN FILM SCORES; IT IS SOMETIMES ALSO HEARD IN POPULAR MUSIC RECORDINGS.
ALTHOUGH THE bawu IS STILL PRIDOMINATLY PERFORMED IN CHINA, IT HAS IN RECENT YEARS BEEN ADOPTED BY MANY COMPOSERS AND PERFORMERS AROUND WORLD.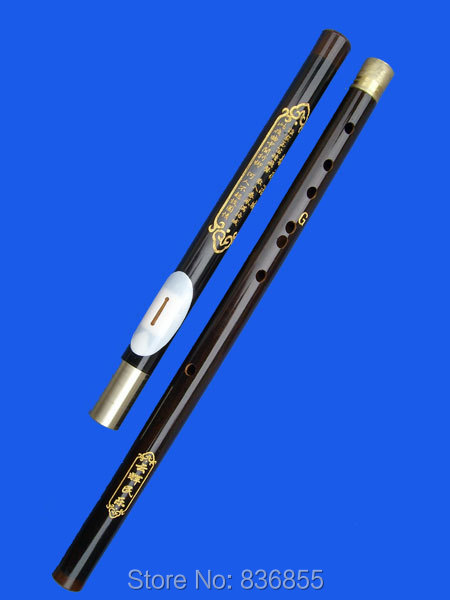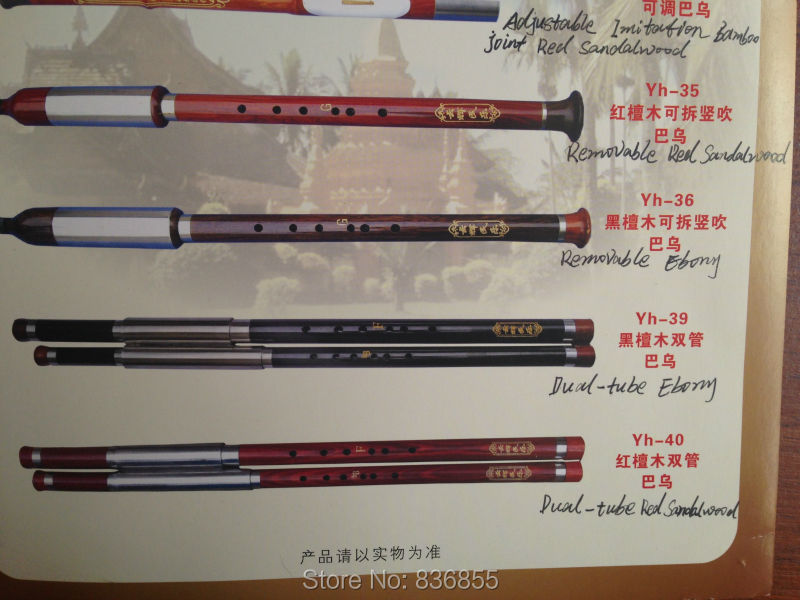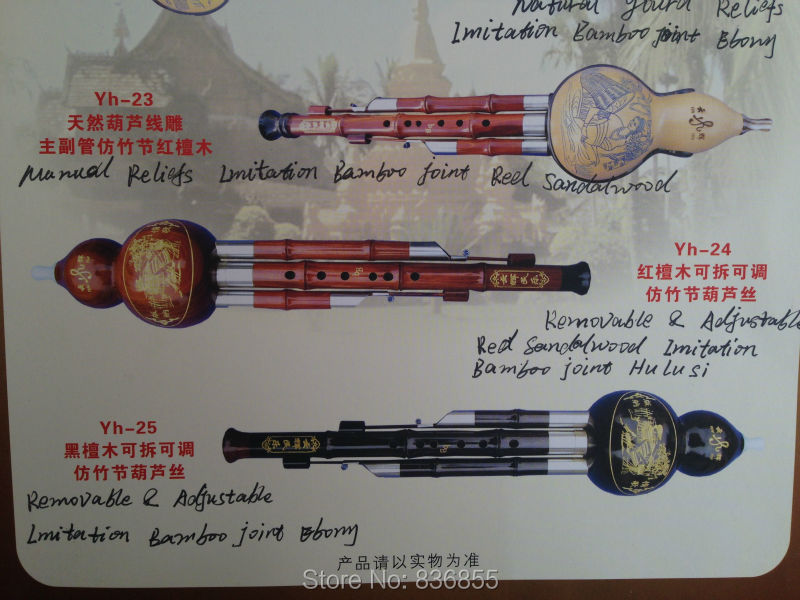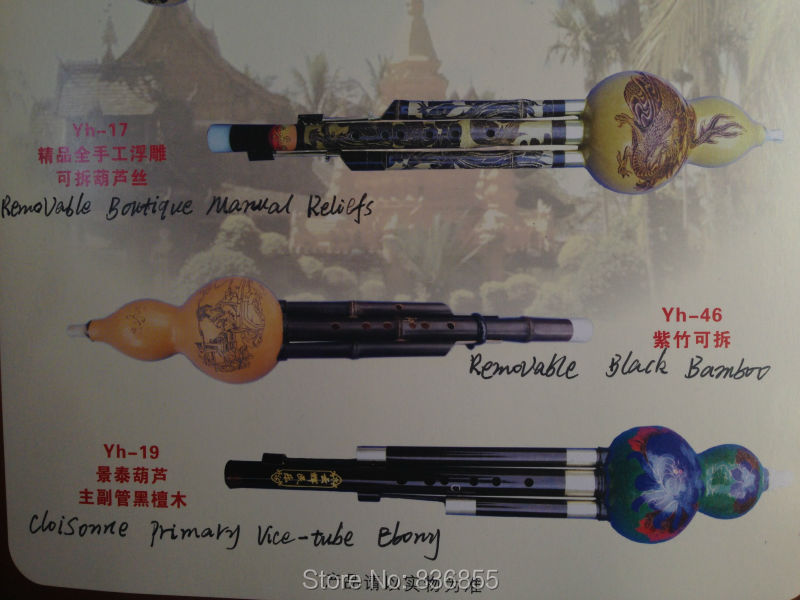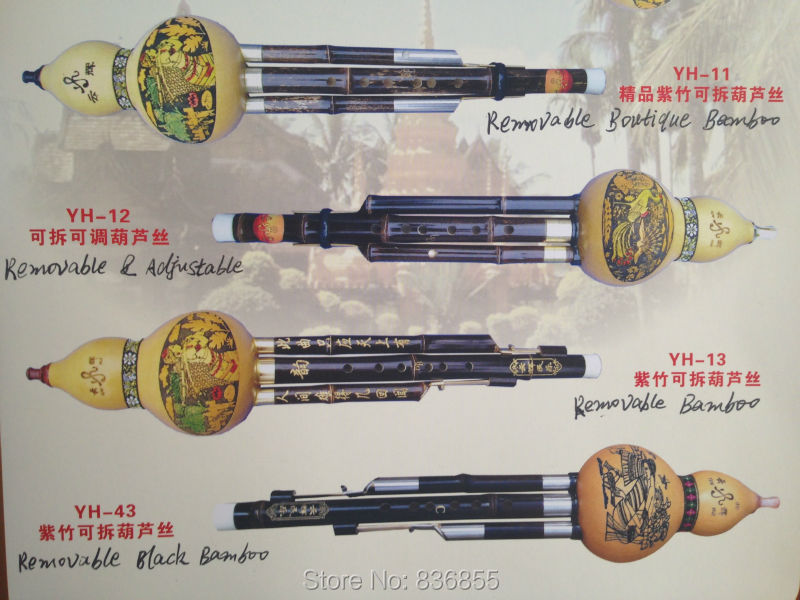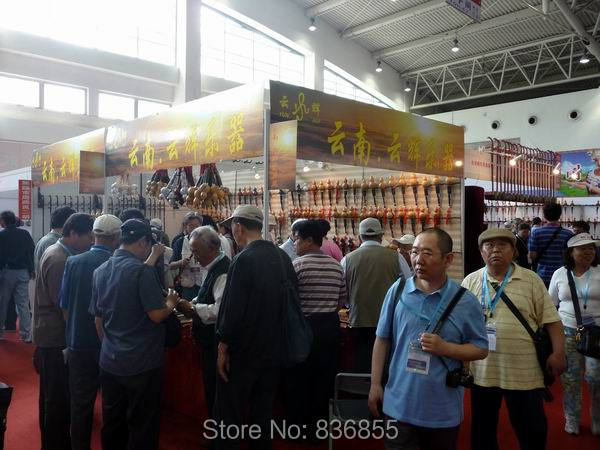 GOURD FLUTE//CUCURBIT FLUTE//BOTTLE GOURD SILK
THE BIRTH OF CUCURBIT FLUTE
THE LONG HISTORY OF CUCURBIT FLUTE CAN DATE BACK TO THE PRI-QIN ERA.IT'S SAID THAT ONCE UPON A TIME, THERE CAME A FLASH FLOOD. IN ORDER TO SAVE HIS LOVER, A BRAVE MAN PICKED UP A BIG GOURDS AND CRASHED THROUGH THE STORMY SEA REGARDLESS OF THE DANGER. GREATLY TOUCHED BY THE YOUNG MAN'S UNSWERVING PRINCIPLES OF LOVE, THE BUDDLE GAVE THE YOUNG GUY A GOLD GOURD WITH BAMBOO. WHEN THE YOUNG MAN HELD UP GOLD GOURD, HERE IMMEDIATELY BLOW OUT THE WONDERFUL MUSIC, THUS MAKING EVERYTHING BACK TO NORMAL. THE COUPLE ALSO LED A HAPPY LIFE.
A BRIEF INTRODUCTION OF CUCURBIT FLUTE
THE HULUSI(TRADITIONAL;SIMPLIFIED; pinyin: hulusi) OR CUCURBIT FLUTE IS FREE REED WIND INSTRUMENT FROM CHINA. IT IS HELD VERTICALLY AND HAS THREE BAMBOO PIPES WHICH PASS THROUGH A GOURD WIND CHEST; THE CENTER PIPE HAS FINGER HOLES AND THE OUTER TWO ARE TYPICALLY DRONE PIPES.(A SIMILAR INSTRUMENT CALLED HULUSHENG IS A MOUTH ORGAN WITH A GOURD WIND CHEST.) THE HULUSI WAS ORIGINALLY USED PRIMARILY IN YUNNAN PROVINCE BY THE DAI AND OTHER NON-HAN ETHNIC GROUPS BUT IT IS NOW PLAYED THROUGHOUT CHINA. LIKE THE RELATED FREE REED PIPE CALLED BAWU, THE HULUSI HAS A VERY PURE, CLARINET-LIKE SOUND.
ALTHOUGH THE HULUSI IS STILL PREDOMINANTLY PERFORMED IN CHINA, IT HAS IN RECENT YEARS BEEN ADOPTED BY EUROPEAN COMPOSER PERFORMERS.
ROHAN LEACH FROM ENGLAND, RAPHEAL DE COCK FROM BELGIUM AND HERMAN WITKAM FROM THE NETHERLANDS HAVE ALL TAKEN THE INSTRUMENT IN NEW DIRECTIONS.
IT IS NOT UNCOMMON FOR A HULUSI TO HAVE ONLY ONE DRONE PIPE WHILE THE SECOND OUTER PIPE IS MERELY ORNAMENTAL. THE DRONE PIPE HAS A FINGER HOLE, WHICH ALLOWS IT TO BE STOPPED. ADVANCED CONFIGURATIONS HAVE KEYED FINGER HOLES SIMILAR TO A CLARINET OR OBOE, WHICH CAN GREATLY EXTEND THE RANGE OF THE HULUSI TO SEVERAL OCTAVES.
SEE THE ATTACHMENT OF THE FINGERING ON CUCURBIT FLUTE.
THE hulusi IS MANDARIN NAME FOR THE INSTRMENT. Dai PEOPLE CALL IT Bilangdao. Bi IS GENERAL NAME FOR THE WIND INSTRUMENTS, lang MEANS PLAYING VERTICALLY, AND dao MEANS THE MATERIALS OF GOURD. THE hulusi IS POPULAR IN De'hong AND Simao COUNTIES IN YUNNAN PROVINCE. THE hulusi ARE PLAYED BY THE Dai, A'chang, De'ang and Wa TRIBES. IT HAS BEEN A VERY POPULAR INSTRUMENT NATIONWIDE EVEN SEPARATE INTO OTHER COUNTRIES.
INTRODUCTION OF XUN
XUN (OCARINA) IS AN ANCIENT PORCELAIN WIND-INSTRUMENT. MOST OF XUNS IS MADE FROM IGULINE. THE EARLIEST PIECES OF XUN PROBABLY DATE FROM HEMUDU SITE SEVEN THOUSANDS YEARS AGO. THE SOUND OF XUN IS ENDOWED WITH EMOTIONAL HUMAN FEELINGS. WHEN PERFORMING WITH XUN, ONE CAN FEEL THE INNOCENCE OF REMOTE ANTIQUITY TIMES, AND THE PATHOS OF DESOLATION. XUNS ARE CLASSIC AND SIMPLE BY EXTERIOR,BUT ARE INDEED BEAUTIFULLY SHAPED. AS A GREAT MUSICAL INSTRUMENT, IT IS ALSO AN ELEGANT CHINAWARE.
THE xun WAS SAID TO BE MADE OF BAKED CLAY BY THE LEGENDARY Bao Xin Gong OR by Fuxi, THE FIRST MALE ANCESTOR IN CHINESE MYTH. IT FALLS INTO THE CATEGORY OF EARTH IN TRADITIONAL bayin CLASSIFICATIONS OF MUSICAL INSTRUMENTS BASED ON EIGHT KINDS OF MATERIALS (METAL, STONE, SILK, BAMBOO, GOURD, EARTH, and HIDE AND WOOD.)OF SUCH INSTRUMENTS UNEARTHED THE MOST AGE-OLD SO FAR, A SINGLE-FINGER-HOLE TYPE ABOUT 7,000 YEARS FROM NOW, WAS FOUND IN THE SITE OF HEMUDU VILLAGE, ZHEJIANG PROVINCE. THE INSTRUMENTS WITH 1-5 FINGER HOLES WERE FROM SITES LIKE BANBO VILLAGE (NEOLITHIC, XIAN, C. 5,000-3,000 BC) AND SOME OTHERS. Xun FLUTES, IN VARIOUS PERIODS, WERE IN THE SHARP OF AN OLIVE, A BALL, FISH OR AN EGG, MOST WITH FLATTENED BOTTOMS. ITS CONSTRUCTION CAME TO BE STANDARDIZED IN THE SHANG DYNASTY (1766-1122 BC), GENERALLY PEAR-SHARPED WITH FIVE FINGER HOLES, THREE AT THE FRONT AND TWO AT THE REAR. LATER TYPES WITH SEVERAL FINGER HOLES WERE MELODIC, MAINLY USED IN THE COURT TRADITIONS AND BY THE COMMON PEOPLE AS WELL.